Recent Post
11th April 2021
British Heart Foundation donation
Dear Members In line with our commitment to support our community, New LPS Bolton are pleased to announce that a donation of £50 has been made to the British Heart Foundation on behalf of all our members at New LPS Bolton. Chhotubhai Patel President New LPS Bolton
---
18th March 2021
Ladies Chit Chat Group Session – Monthly
Dear Members Following the success of our First Ladies Chit Chat group session the next one is scheduled to take place on Thursday 15 April between 7.30pm – 8.30pm via Zoom. Thereafter these will take place monthly. If you wish to participate please register your interest to Kamini Patel on 07969 787829 ASAP. It's first — Read More…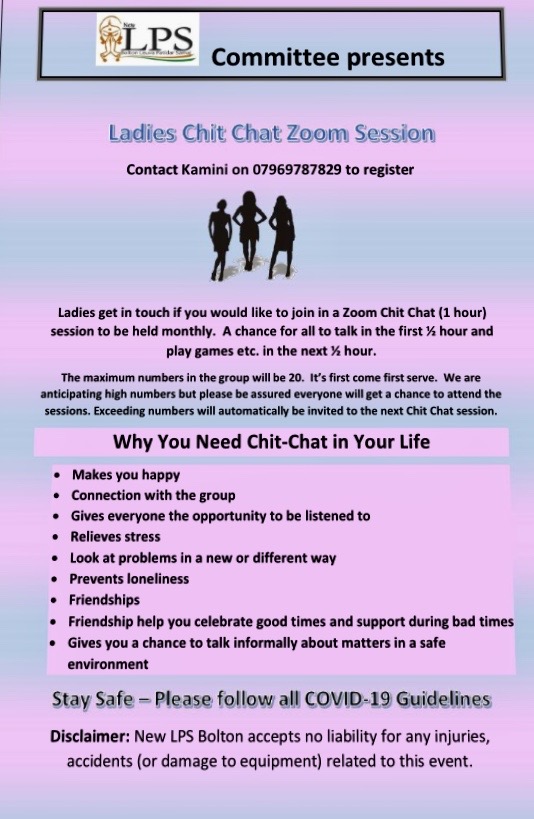 ---
25th October 2020
Diwali Card Competition
Diwali Competition 2020 Winners 1st Prize – Niyam Naran £50 Amazon Gift Vouchers 2nd Prize – Ria Patel £20 Amazon Gift Vouchers 3rd Prize – Eashann Vithlani £10 Amazon Gift Vouchers Competition Participants Aarya 5 Years Anaya 6 Years Dev 12 Years Eashaan 3 Years Kareena 13 Years Niyam 11 Years Ria 11 Years
---
30th July 2020
Charities
Charitable Contributions New LPS Bolton has pledged to support various charities by making a financial donation each year. The benefiting charities will be agreed by the committee. The committee agreed the following charities will each receive a donation of £50.00 in 2021. The British Heart Foundation – April 2021 Red Cross World Disaster Day – — Read More…
---
15th July 2019
New LPS Cruise 2020
New LPS are pleased to announce the following cruise for 2020. This cruise is available to everyone in the community nationwide. For more information, please contact Chhotubhai on 07766226156,or by  email chhotu_patel@boltonlps.co.uk or Maheshbhai on 07764994636, or by email maheshpatel_mp@hotmail.com Cruise 2019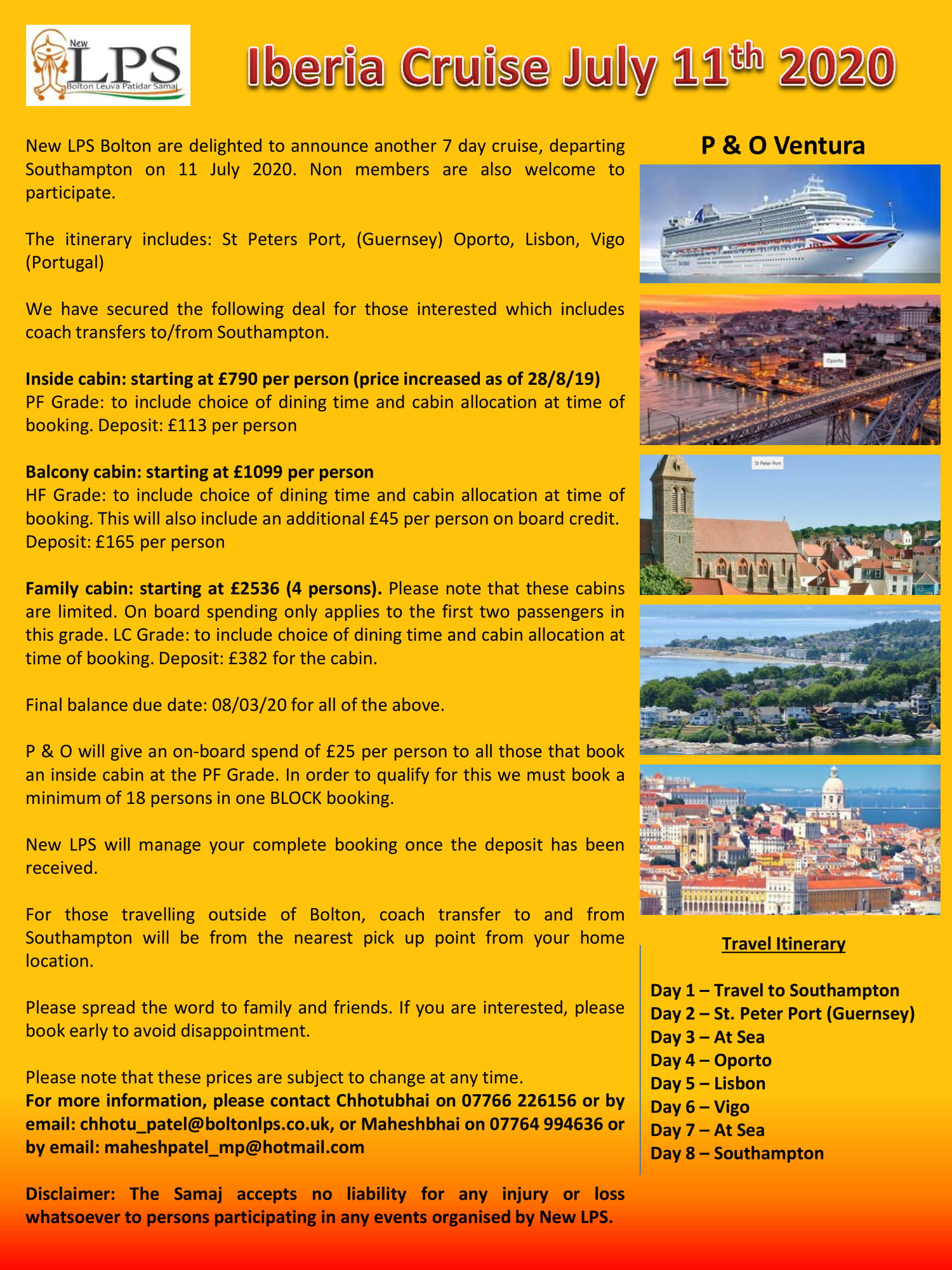 ---
21st March 2019
Ladies Netball 2019
Hello Ladies To all those who have shown interest in attending our first Netball Get Together session. Please find details below. The first two weeks will be free of charge for participating. Take advantage of this offer & come along & see what its like & lets all make it a fun session. – Saroj — Read More…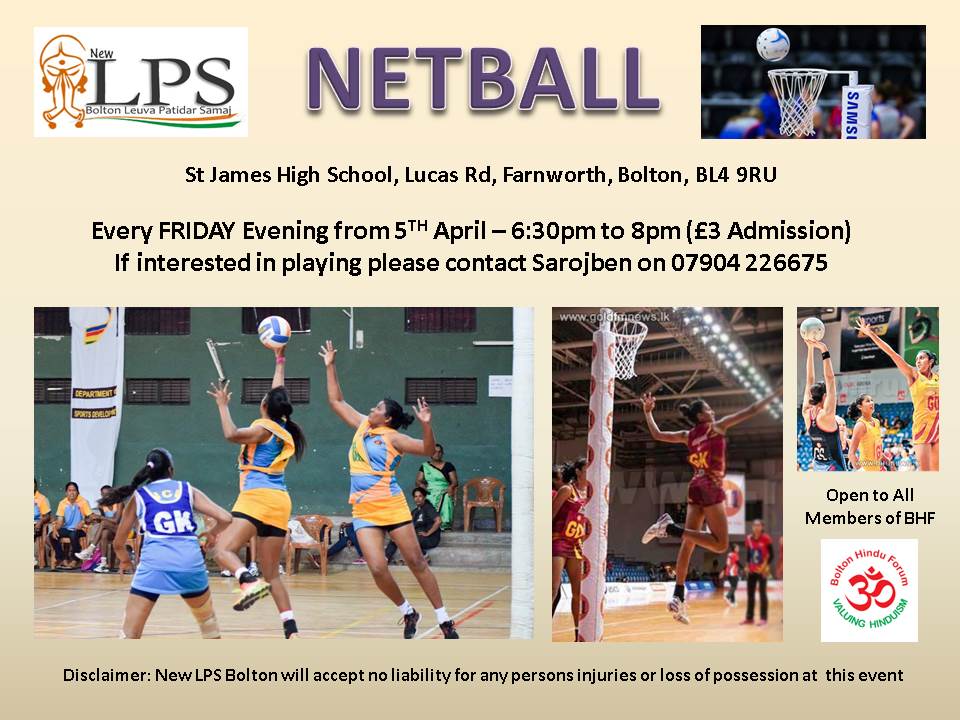 ---
19th March 2019
Diwali Party 2019
Diwali Party 2018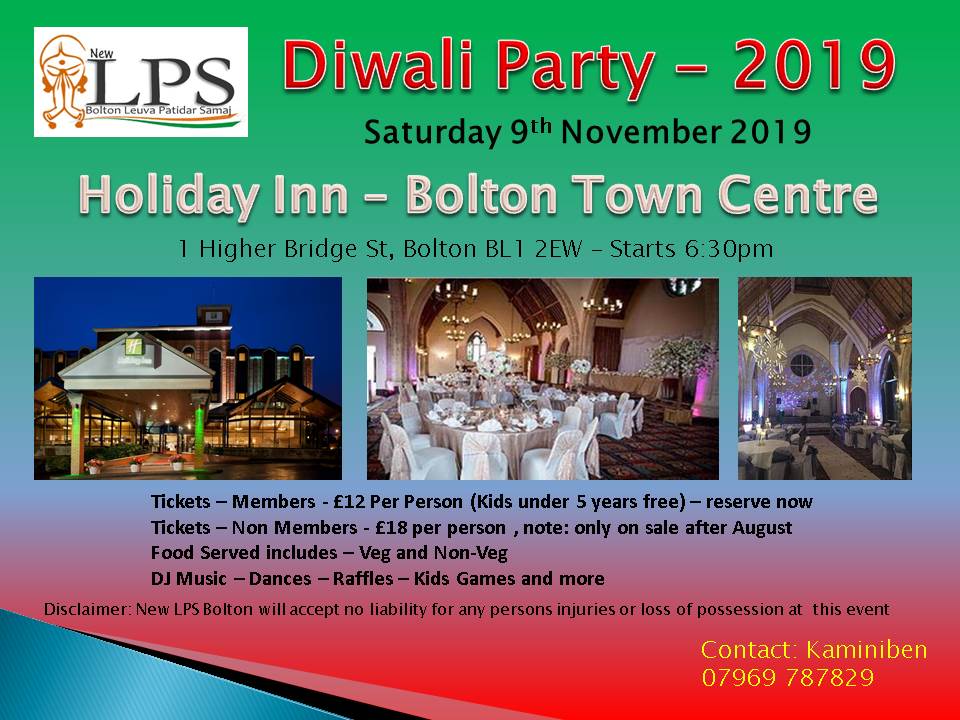 ---
Ladies Night 2019
After our huge success last year…we will be holding another one this year on 20th July. We like everyone to come & have loads of fun. To make this event huge & we are happy for any open suggestions E.g. Games, food & any donations members would like to make for me to take-up for — Read More…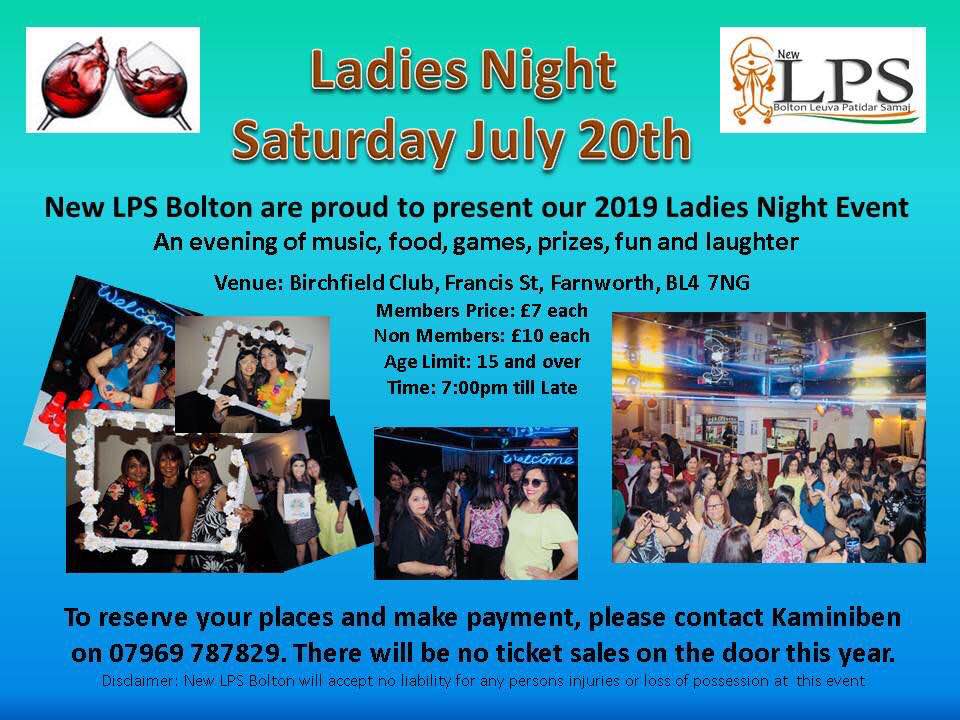 ---
24th January 2019
Silver Sundays 2019
We are proud to present this exciting event. Our aim is to encourage our community elders to engage in social activities and meet with other families in a friendly environment and exchange stories of days gone by. Please support this event in any way you can so that we can make it pleasurable for all — Read More…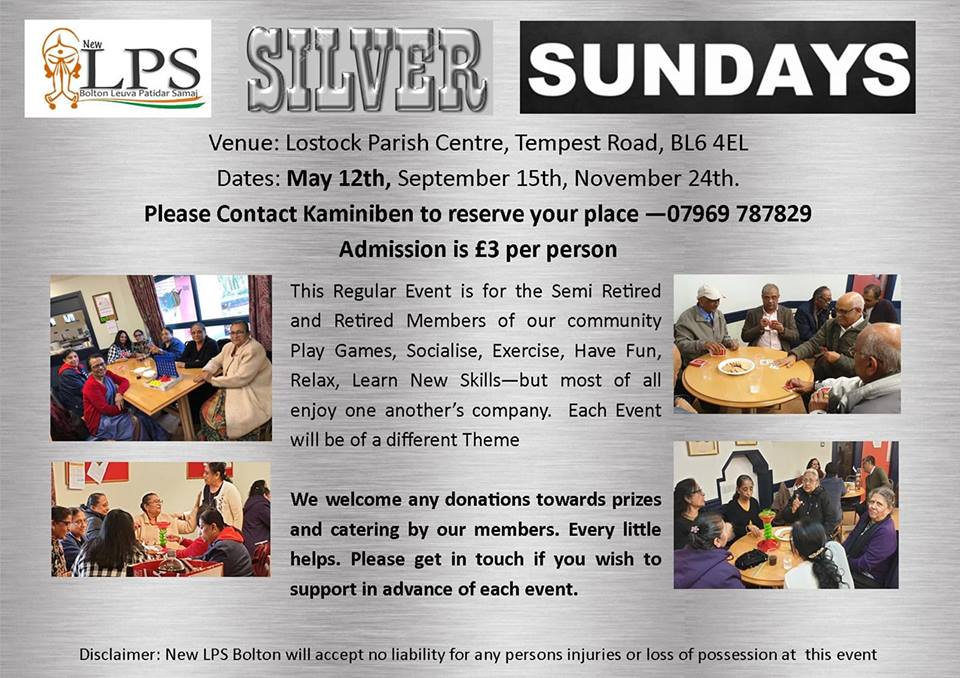 ---
20th January 2019
Sunday morning sports
We are always looking for volunteers to help out during these activities. What better way than to have some family time with the kids and keep yourself fit at the same time. Come on down and give it a go, all ages welcome.
---
Member of BHF
Certificate of recognition by Bolton Hindu Forum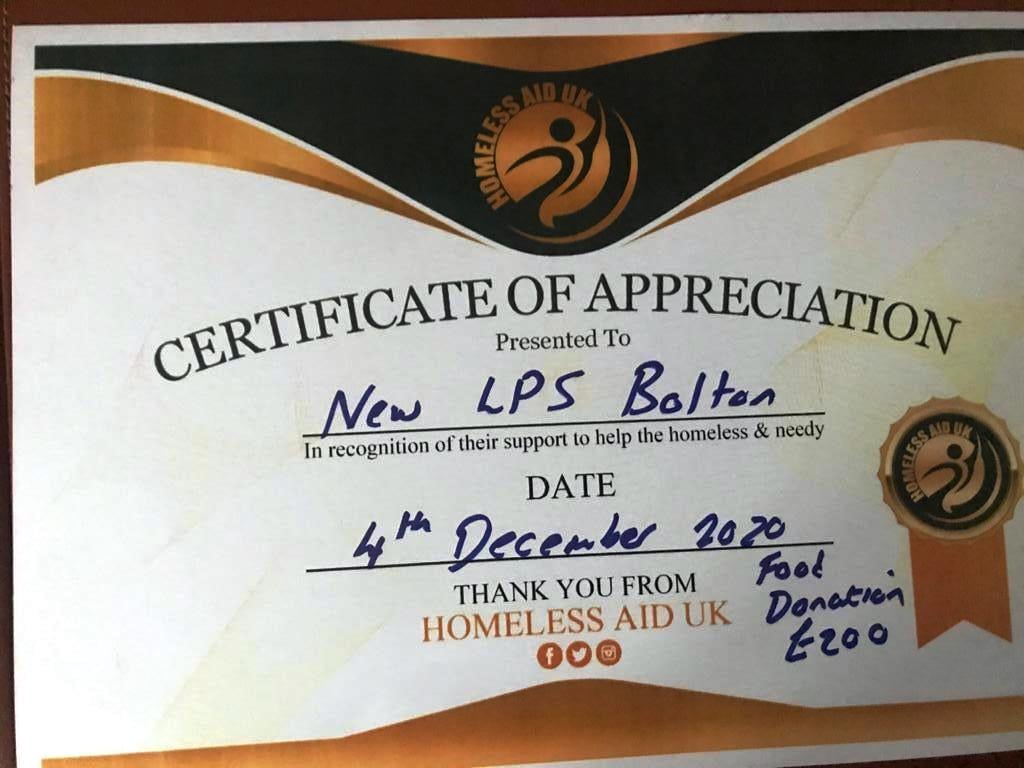 ---
Samaj Cruise 2019
Many members approached the committee and asked us to arrange a short European break for our Samaj. We are pleased to announce that a 7 night Mediterranean cruise package has been put together for our members. Currently we have 24 members who have paid their deposits. Spaces are still available, prices are subject to change — Read More…
---
14th January 2019
Volleyball 2019
Young and old, male or female, why not join us in this new weekly event. A great chance to play the sport, socialise and keep in shape. We welcome any members who are experienced in this game to share their knowledge and participate. Please see below for further information.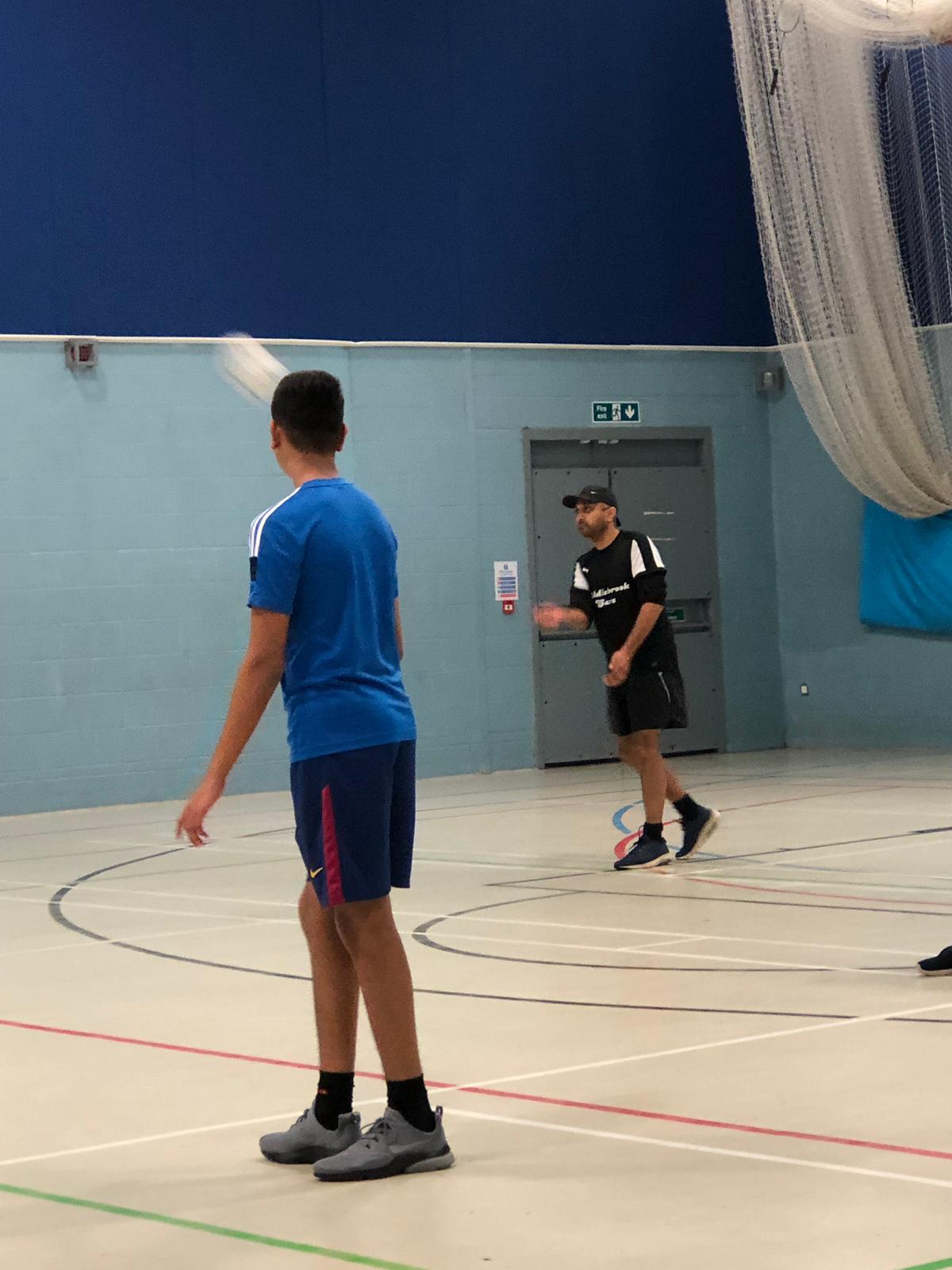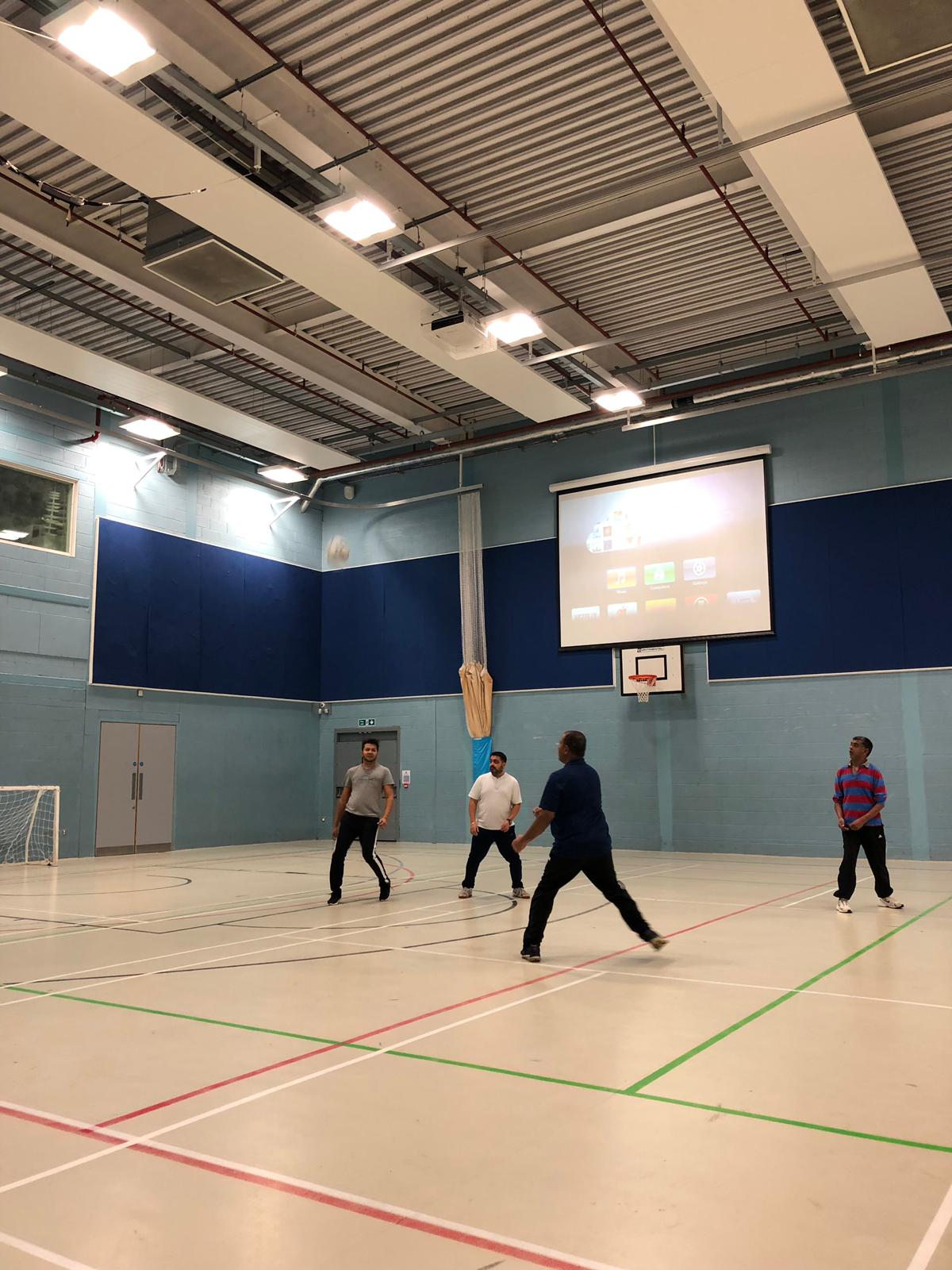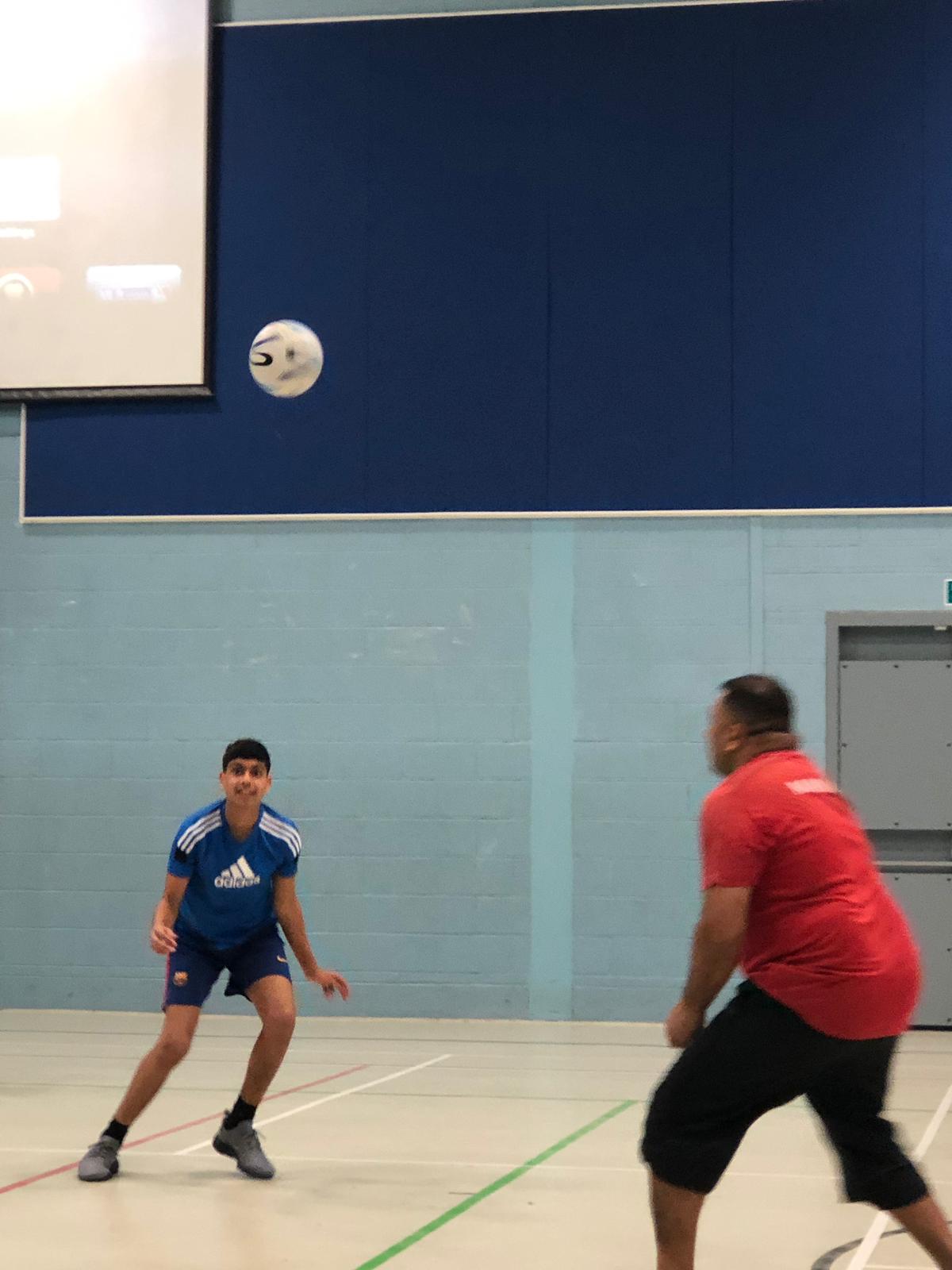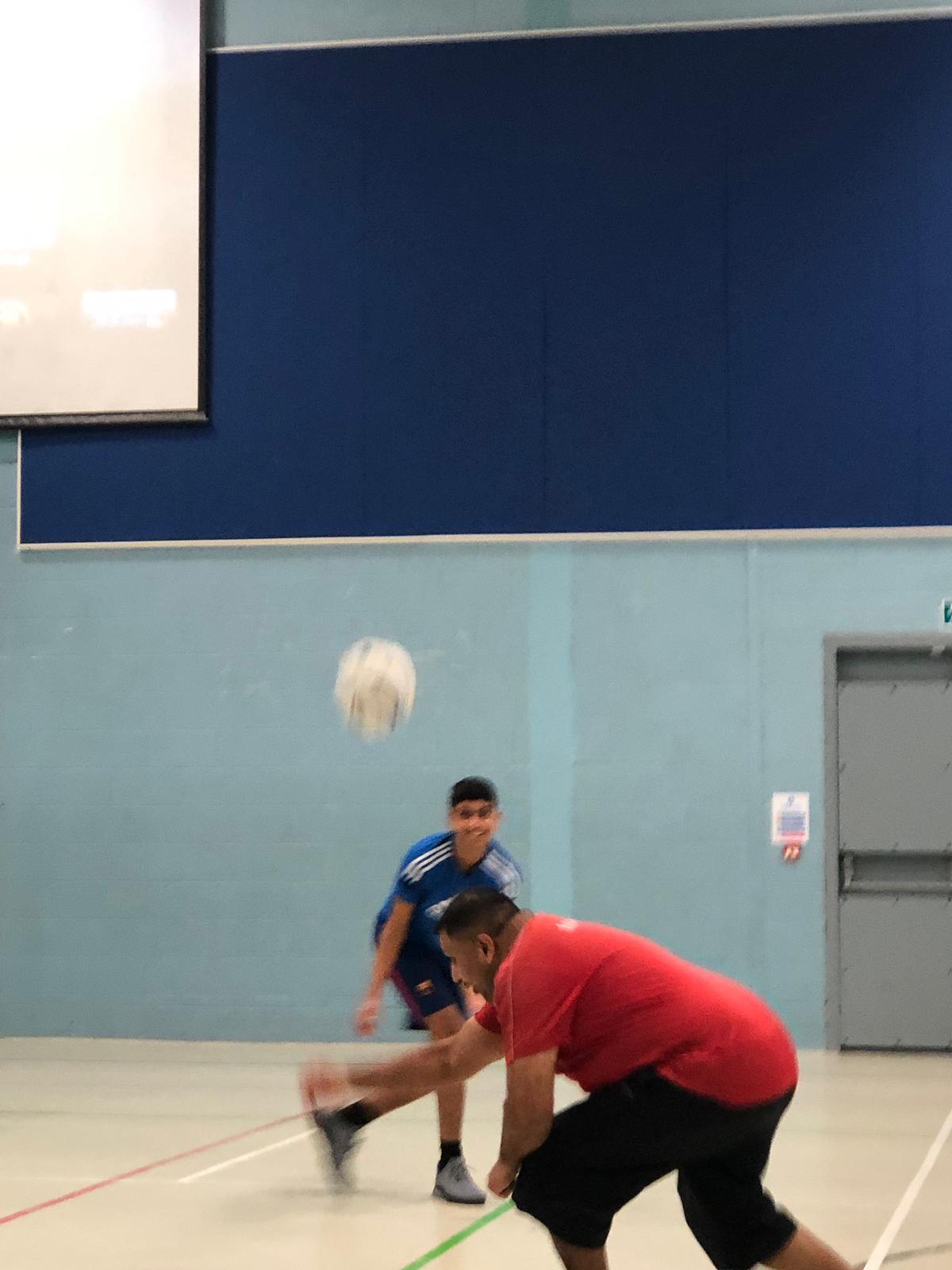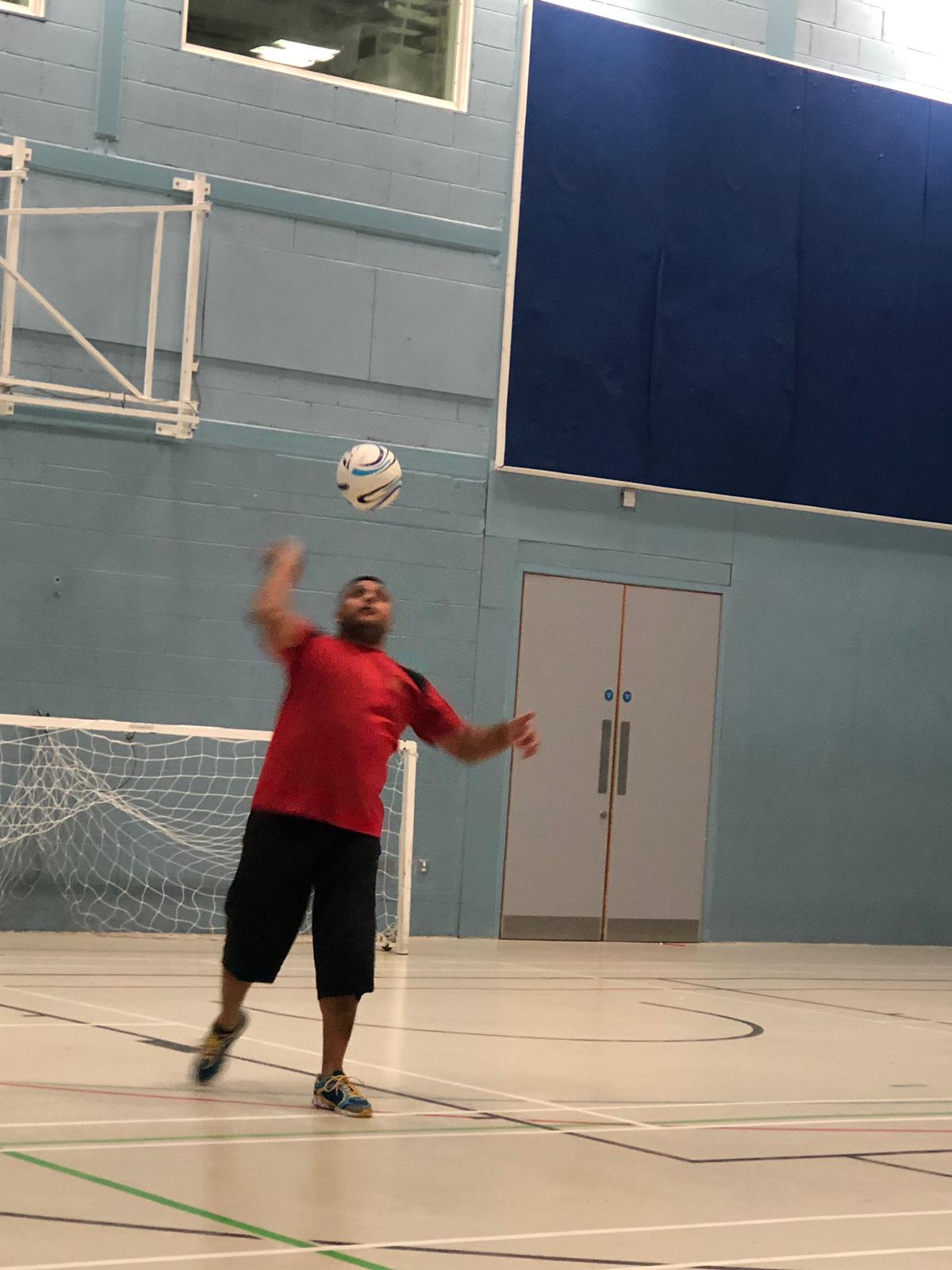 ---